---
Waleri Rjumin
Valeriy Ryumin
Валерий Рюмин
---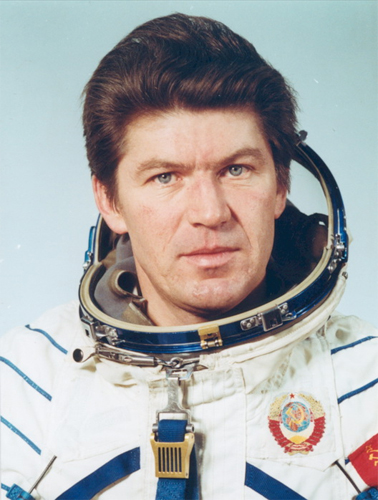 USSR
Valery Ryumin
(Валерий Викторович Рюмин)
(Aug 16, 1939 - Jun 6, 2022)
Cosmonaut 84
Cosmonaut of the USSR 41
EVA cosmonaut 35
EVA cosmonaut of the USSR 9
Spaceflights 4
EVAs 1
Spaceflights
No.
Launch
Orbiter
Duration
1st
Oct 09, 1977
Soyuz 25
2 d 0 h 44 m 45 s (48 h 44 m 45 s)
2nd
Feb 25, 1979
Soyuz 32 - Salyut-6(ОЭ-3) - Soyuz 34
175 d 0 h 35 m 37 s (4200 h 35 m 37 s)
3rd
Apr 09, 1980
Soyuz 35 - Salyut-6(ОЭ-4) - Soyuz 37
184 d 20 h 11 m 35 s (4435 h 11 m 35 s)
4th
Jun 02, 1998
Discovery STS-91 - Mir
9 d 19 h 53 m 54 s (235 h 53 m 54 s)
Cumulative time:
371 d 17 h 25 m 51 s (8921 h 25 m 51 s)
EVAs
No.
Date
Orbiter
Duration
1st
Aug 15, 1979
Salyut-6
1 h 23 m
Cumulative time:
1 h 23 m
The second and third space flights of Valery Ryumin was record-breaking in duration.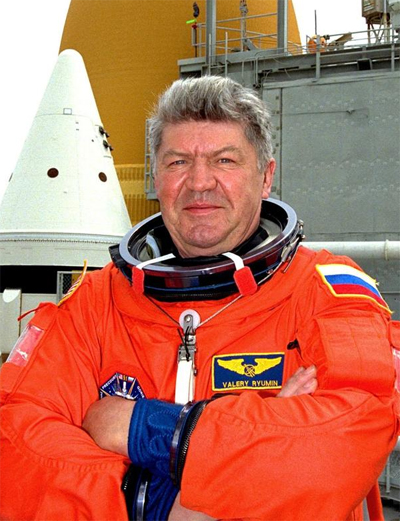 Valery Ryumin.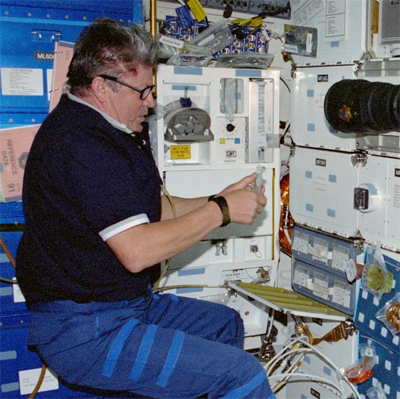 Valery Ryumin on board of the Space Shuttle Discovery.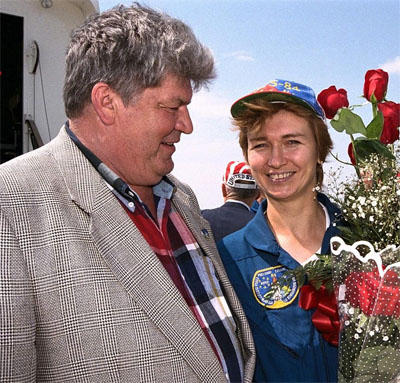 Valery Ryumin and his wife cosmonaut Elena Kondakova.
---

Cosmonaut of the USSR 40

Cosmonaut of the USSR 42

---

Astronaut 83

Astronaut 85

---


2001 Antropos.
Contact
Last update: Code: UTF-8.
Photos: Роsкоsmоs, GCTC, РКК Энергия, NASA
---