---
Frank Borman
Фрэнк Борман
---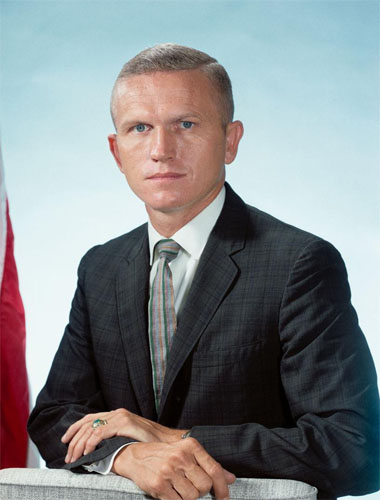 USA
Frank Borman
(Frank Frederick Borman)
(Mar 14, 1928)
Astronaut 22
Astronaut of the USA 11
Astronaut on the lunar orbit 1...3
Spaceflights 2
Spaceflights
No.
Launch
Orbiter
Duration
1st
Dec 04, 1965
Gemini 7
13 d 18 h 35 m 01 s (330 h 35 m 1 s)
2nd
Dec 21, 1968
Apollo 8 - Moon
6 d 3 h 0 m 42 s (147 h 0 m 42 s)
Cumulative time:
19 d 21 h 35 m 43 s (477 h 35 m 43 s)
Frank Borman and James Lovell on the Gemini 7 made the longest at that time space flight. Astronauts of the Apollo 8 crew: James Lovell, Frank Borman and William Anders in December 1968 as first reached the Moon's orbit.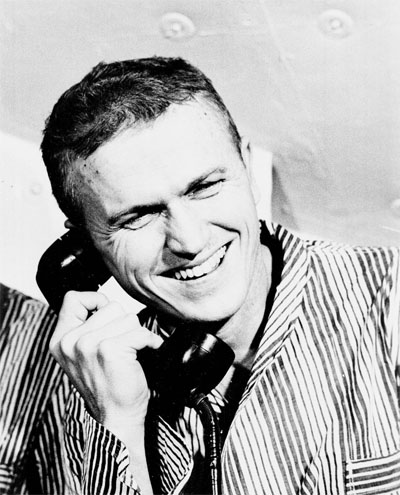 Frank Borman.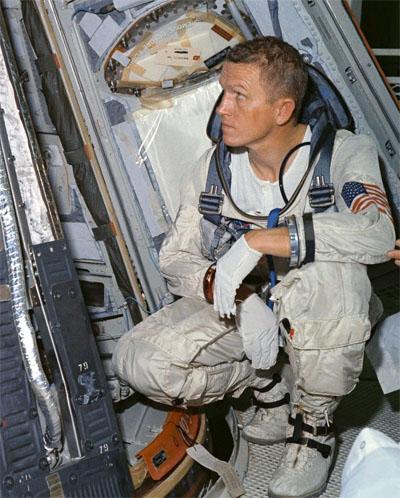 Frank Borman prepares to fly on Gemini.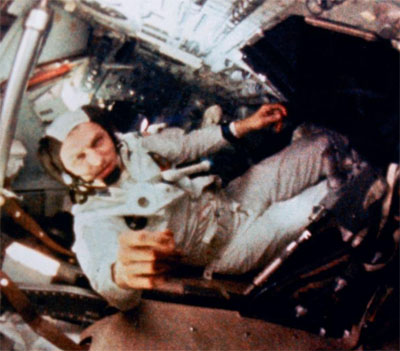 Frank Borman on board of the Apollo 8.
---

Astronaut of the USA 10

Astronaut of the USA 12

---

Astronaut 21

Astronaut 23

---


2001 Antropos.
Contact
Last update: Code: UTF-8.
Photos: NASA
---