---
James Lovell
Джеймс Ловелл
---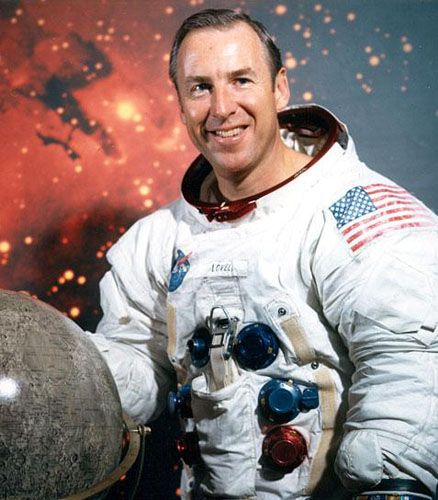 USA
James Lovell
(James Arthur Lovell)
(Mar 25, 1928)
Astronaut 23
Astronaut of the USA 12
Astronaut on the lunar orbit 1...3
Spaceflights 4
Spaceflights
No.
Launch
Orbiter
Duration
1st
Dec 04, 1965
Gemini 7
13 d 18 h 35 m 01 s (330 h 35 m 1 s)
2nd
Nov 11, 1966
Gemini 12
3 d 22 h 34 m 31 s (94 h 34 m 31 s)
3rd
Dec 21, 1968
Apollo 8 - Moon
6 d 3 h 0 m 42 s (147 h 0 m 42 s)
4th
Apr 11, 1970
Apollo 13 - Moon
5 d 22 h 54 m 41 s (142 h 54 m 41 s)
Cumulative time:
29 d 19 h 4 m 55 s (715 h 4 m 55 s)
In total, James Lovell participated in four space missions. Twice under the Gemini program and twice under the Apollo program.
Frank Borman and James Lovell on the Gemini 7 made the longest at that time space flight.
James Lovell, together with Frank Bormann and William Anders participated in the mission Apollo-8, which in December 1968 for the first time reached the orbit of the moon.
James Lovell - the first astronaut who made the second flight to the moon. Mission Apollo 13 was unsuccessful, the planned landing on the Moon did not take place because of an accident happened on board Apollo 13. James Lovell was commander of the Apollo 13 crew. In this way, James Lovell is the only astronaut in the world who flew twice to the Moon, but never landed on its surface.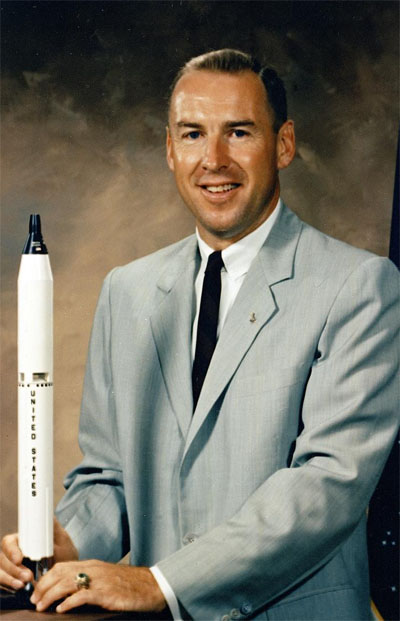 James Lovell.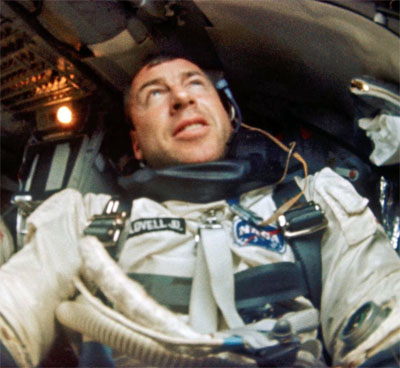 James Lovell on board of the Gemini.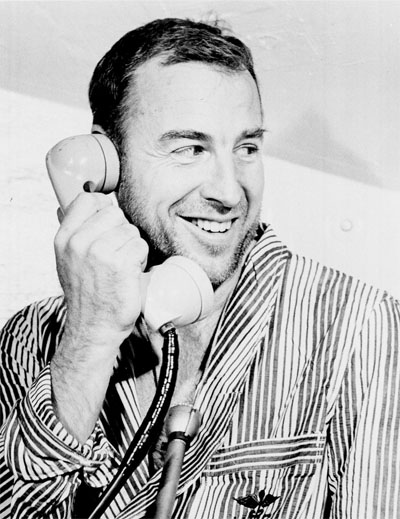 James Lovell.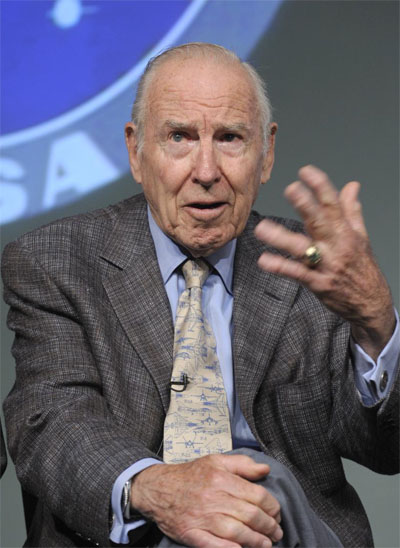 James Lovell, 2009.
---

Astronaut of the USA 11

Astronaut of the USA 13

---

Astronaut 22

Astronaut 24

---


2001 Antropos.
Contact
Last update: Code: UTF-8.
Photos: NASA
---