---
Frederick Sturckow
Фредерик Стеркоу
---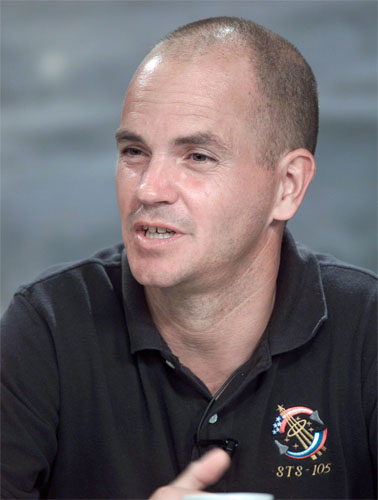 USA
Frederick Sturckow
(Frederick Wilford "Rick" Sturckow)
(Aug 11, 1961)
Astronaut 384
Astronaut of the USA 241
Spaceflights 4
Spaceflights
No.
Launch
Orbiter
Duration
1st
May 27, 1999
Endeavour STS-88
11 d 19 h 17 m 55 s (283 h 17 m 55 s)
2nd
Aug 10, 2001
Discovery STS-105 - ISS
11 d 21 h 12 m 44 s (285 h 12 m 44 s)
3rd
Jun 08, 2007
Atlantis STS-117 - ISS
13 d 20 h 11 m 34 s (332 h 11 m 34 s)
4th
Aug 29, 2009
Discovery STS-128 - ISS
13 d 20 h 53 m 48 s (332 h 53 m 48 s)
Dec 13, 2018
SpaceShipTwo
13.12.2018 15:10:00 - 16:14:00 1 h 4 m 0 s
Cumulative time:
51 d 9 h 36 m 1 s (1233 h 36 m 1 s)
Frederick Sturckow left NASA in 2013 and joined the Virgin Galactic company. December 13, 2018 Sterkou made a suborbital flight to a height of 82.7 km on the SpaceShipTwo.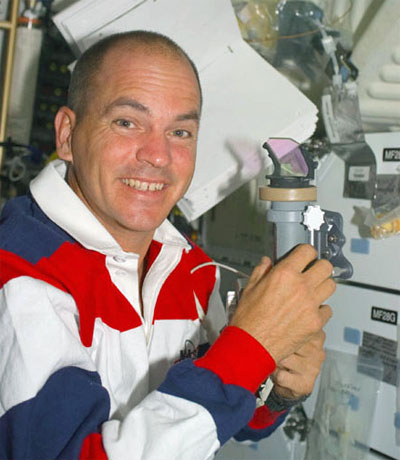 Frederick Sturckow on the mid deck of the Space Shuttle Discovery.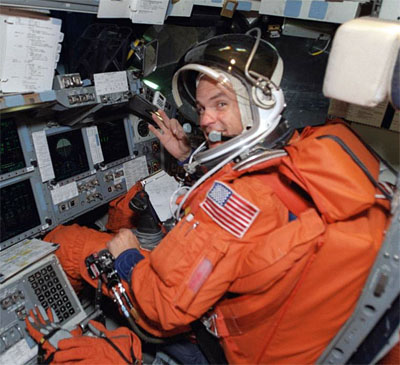 Frederick Sturckow - pilot of the Space Shuttle.
---

Astronaut of the USA 240

Astronaut of the USA 242

---

Astronaut 383

Astronaut 385

---


2001 Antropos.
Contact
Last update: Code: UTF-8.
Photos: NASA
---