---
---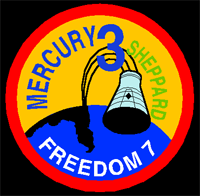 | | |
| --- | --- |
| Manned Flight No. | 2 |
| The USA manned flight No. | 1 |
| The manned flight of the Mercury No. | 1 |
| Launch: | 05/05/1961 14:34:13 |
| Landing: | 05/05/1961 14:49:35 |
| Duration: | 15 m 22 s |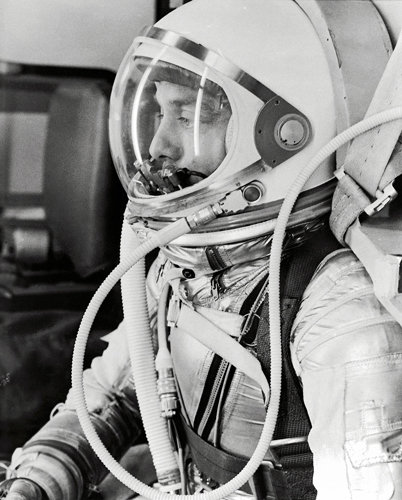 Astronaut No. 2
Astronaut of the USA No. 1
Shepard: 1st flight
Cumulative time: 15 m 22 s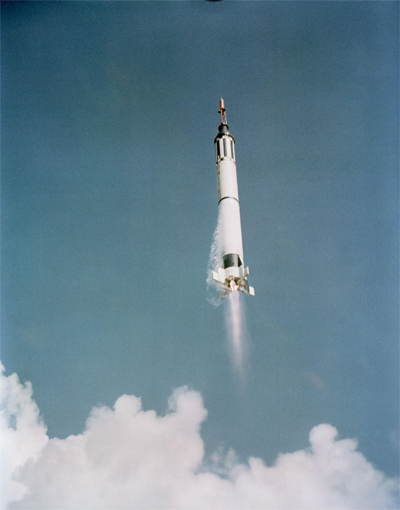 Redstone rocket with spaceship Freedom 7.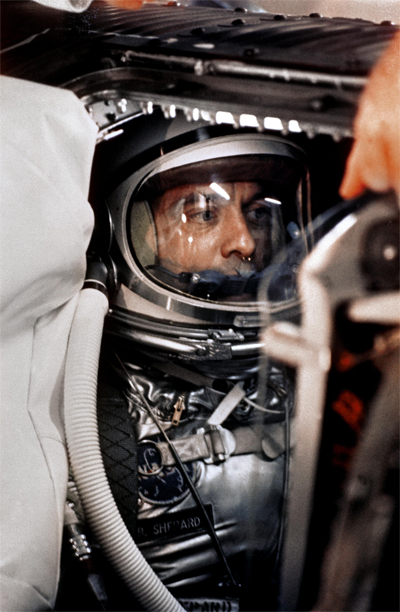 Alan Shepard in the cockpit of the Freedom 7.
The longest flight:
04/12/1961 1 h 48 m Yuri Gagarin
The most cumulative time in space: 1 h 48 m Yuri Gagarin
The first manned flight of the United States. Shepard made a suborbital flight. On April 12, 1961, Soviet cosmonaut Yuri Gagarin was launched aboard the spacecraft Vostok and flew around the Earth in one hour and 48 minutes. Three weeks later, NASA astronaut Alan Shepard aboard the spacecraft Mercury, which was named Freedom 7, made a short 15-minute flight into space, but this was only the first small step into the space.
---



---


2001 Antropos.
Contact
Last update: Code: UTF-8.
Photos: NASA
---