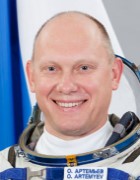 Cosmonaut No. 534
Cosmonaut Russia No. 116
Artemyev: 3rd flight
Cumulative time: 365 d 23 h 6 m 53 s
(8783 h 6 m 53 s)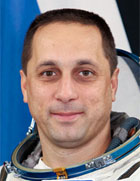 Anton Shkaplerov (Commander)

Cosmonaut No. 521
Cosmonaut Russia No. 109
Shkaplerov: 4th flight
Cumulative time: 533 d 5 h 32 m 47 s
(12797 h 32 m 47 s)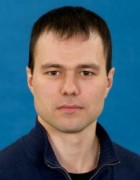 Dmitriy Petelin

Cosmonaut No. ?
Cosmonaut Russia No. 126
Petelin: 1st flight
Cumulative time: 0 d 0 h 0 m 0 s
(0 h 0 m 0 s)
143rd manned flight of the Soyuz. 63rd flight of the Soyuz spacecraft to the ISS. Anton Shkaplerov, Oleg Artemyev and Dmitriy Petelin joined ?? in the 66th crew of the ISS.