---
Sojus MS-19
Soyuz MS-19
Союз МС-19
---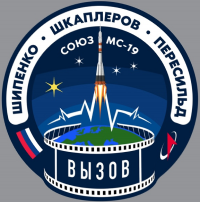 Manned flight No.
327
Manned flight of the Russia No.
151
Manned flight Soyuz No.
143
Launch:
Oct 5, 2021 08:55:00
Landing:
Mar 30, 2022 11:28:00
Duration:
176 д 2 ч 33 м 0 с
(4226 ч 33 м 0 с)
Orbits:
2830
Landing Shipenko and Peresild in Soyuz MS-18:
Oct 17, 2021 04:35:44
Duration flightа Shipenko and Peresild:
11 d 19 h 40 m 44 s
(283 h 40 m 44 s)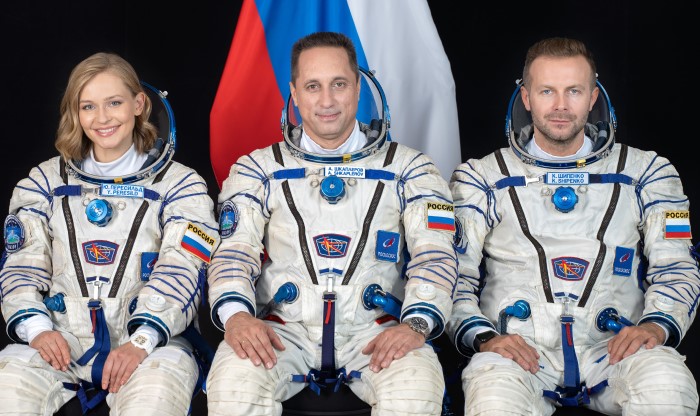 Cosmonaut No. 573
Cosmonaut Russia No. 125
Woman-astronaut No. 67
Peresild: 1st flight
Cumulative time: 11 d 19 h 40 m 44 s
(283 h 40 m 44 s)
Anton Shkaplerov (Commander)

Cosmonaut No. 521
Cosmonaut Russia No. 109
Shkaplerov: 4th flight
Cumulative time: 709 d 8 h 5 m 47 s
(17024 h 5 m 47 s)

Cosmonaut No. 572
Cosmonaut Russia No. 124
Shipenko: 1st flight
Cumulative time: 11 d 19 h 40 m 44 s
(283 h 40 m 44 s)
143rd manned flight of the Soyuz. 63rd flight of the Soyuz spacecraft to the ISS. Anton Shkaplerov remains on the ISS in sixty-sixth crew ISS.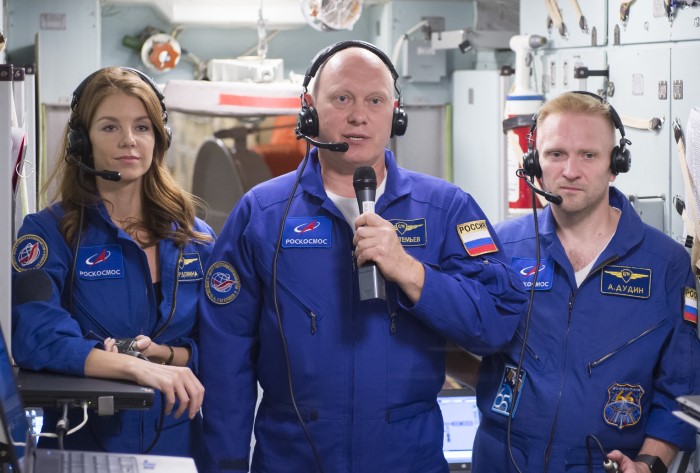 Backup crew: Alena Mordovina, Oleg Artemyev, Alexey Dudin.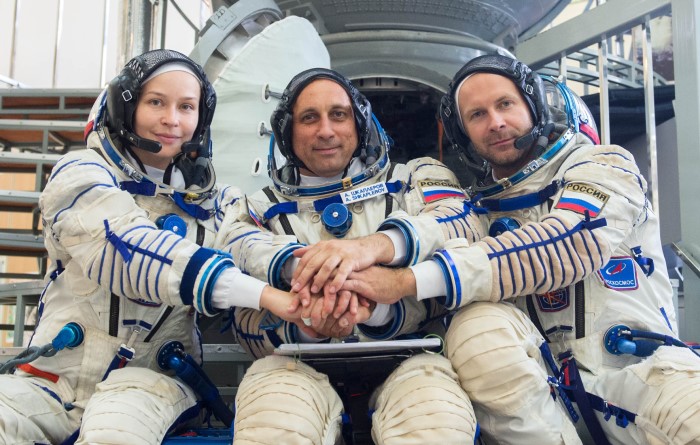 Crew: Yulia Peresild, Anton Shkaplerov, Klim Shipenko.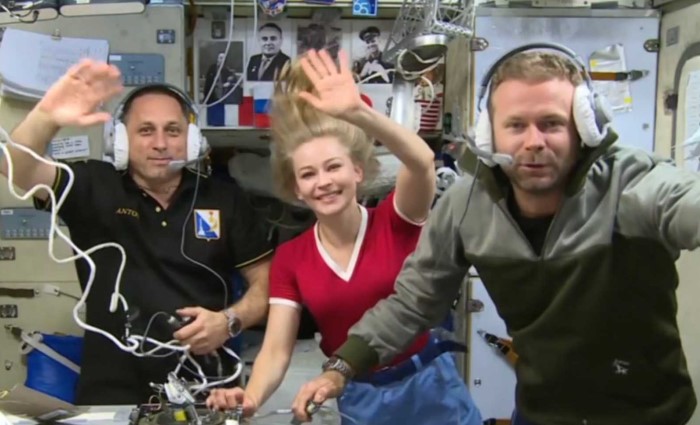 Anton Shkaplerov, Yulia Peresild, Klim Shipenko inside ISS.
---
Soyuz MS-18

Soyuz MS-20
---
Spaceflight 326


Spaceflight 328
---


2001 Antropos.
Contact
Last update: Code: UTF-8.
Photos: Роскосмос, GCTC, ТАСС, АПН, РКК Энергия
---