---
Mission Apollo.
Миссия Аполлон.
---
Люди на Луне и рядом.
Die Leute auf dem Mond und daneben.
The people on The Moon and near.
---
Apollo

---
The Apollo program included a large number of uncrewed test missions and 11 crewed missions. The 11 crewed missions include two Earth orbiting missions, two lunar orbiting missions, a lunar swingby and six Moon landing missions.
---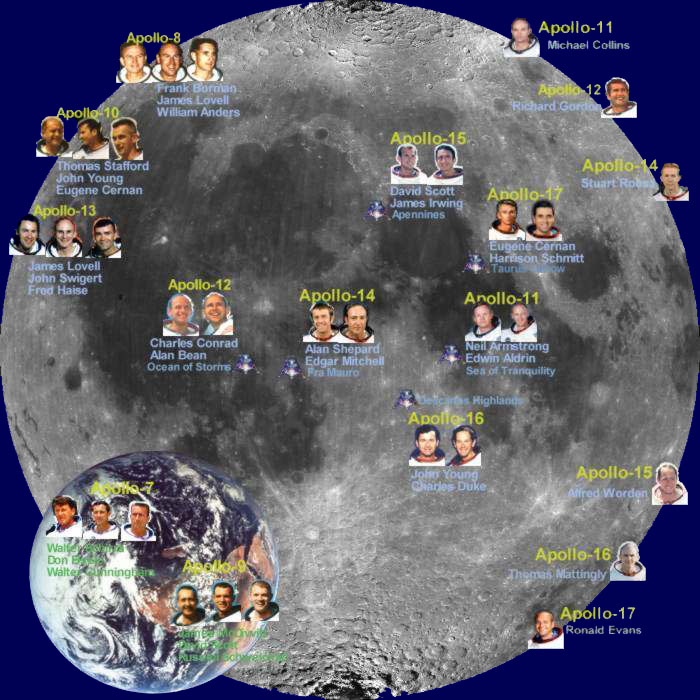 ---



---
---